About
Hi there! We are Amélie, a female-owned, body-positive med spa serving Portland in Tigard, OR, and Vancouver, WA. We're in the business of helping people look and feel like the very best version of themselves, and we're so glad to see you here!
Our med spa grew from a passion for empowering people through cosmetic treatments. Our philosophy has always been to highlight the things you love about yourself so you can enjoy the beauty of experiencing life in a body you adore from head to toe.
It all started with Summer Harness and Amy Chiovaro, two nurses who led fulfilling careers doing it all in hospital settings, including delivering babies and caring for sexual assault survivors. They never thought they would find anything more rewarding than the jobs they were doing at the time.
But then they started performing BOTOX® and dermal filler injections as a hobby. It didn't take long for them to notice the differences these treatments made in people's lives and their relationships with themselves. They discovered that helping people look and feel their very best had a much bigger effect than they had thought.
So they worked together to build a team and founded Amélie, where they now get to make that difference in people's lives every day.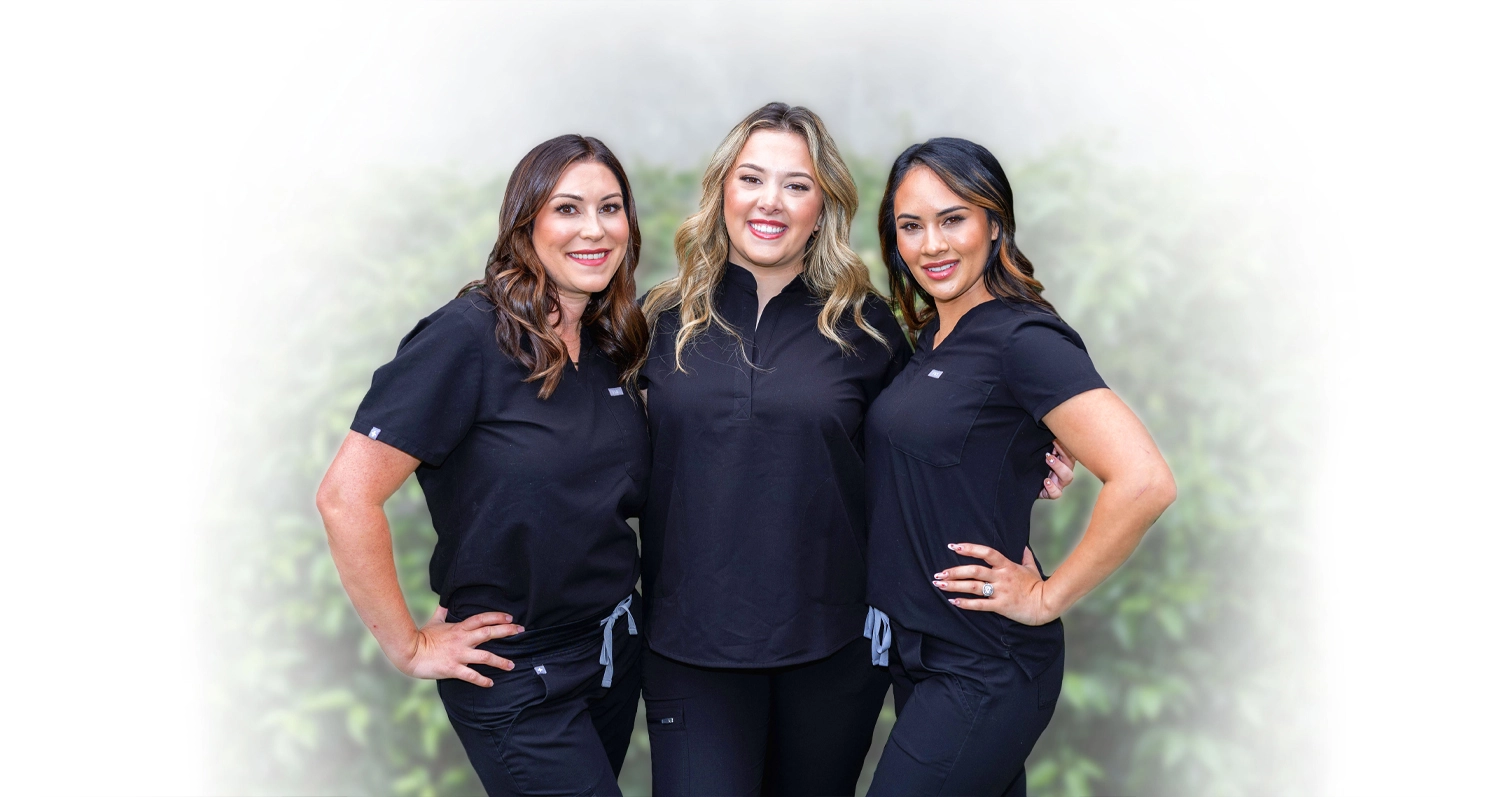 TEAM
AMÉLIE
Meet the incredible team of aesthetics pros who live and breathe beauty—inside and out. We're a family here, and when you visit us, you're part of it! From our highly trained providers to our friendly and helpful support staff, we're all obsessed with delivering an unparalleled experience and giving you results you can't wait to show off.
Amélie is an empowering and inclusive med spa that helps people of all ages look youthful, refreshed, and never overdone with the help of cosmetic treatments.
We believe your unique features should be celebrated, not disguised; that investing in your confidence is the ultimate act of self-care; and that everyone deserves to feel amazing in their skin.
Our Team
One bonus about choosing our team: You'll never have unanswered questions. Every one of our team members lives and breathes cosmetic treatments. From the people performing your treatments to the friendly voices answering the phone, we love to talk all things med spa and are happy to answer any questions you have.
Beyond being aesthetics pros, our team members are downright lovely human beings who care deeply about going above and beyond. In each consultation, our providers take plenty of time to chat with you about what you're looking for, what your timeline may look like, and where you are on your aesthetic journey. Based on what you decide together, they create customized, long-term treatment plans to keep you looking and feeling flawless.
It's a holistic, personal approach to care that revolves around giving you the very best in every way.
Our Commitment to the Community
We are proud to be a women-owned small business, and we're dedicated to making our community an even better place. Some of the ways we've given back include:
Collecting donations for fire victims in the Portland area
Offering discounted services for COVID frontline workers
Supporting Black Lives Matter and the Innocence Project
Providing giveaways for several charities
Summer also flew to New York at the height of the COVID-19 pandemic to provide much-needed care as an ICU nurse.
LET'S GET STARTED
To book your free BOTOX consultation at Amélie, please call (503) 673-3893 or use our online scheduling tool. Our Tigard, OR and Vancouver, WA med spa welcomes people from all over the Portland area, including Tualatin, OR, and Vancouver, WA. We can't wait to see you!