MICRONEEDLING
If you are looking to improve fine lines and wrinkles, rough texture, acne scarring or your skin just needs an anti-aging boost, microneedling might be the treatment for you. Microneedling stimulates the body's wound healing process to create collagen and elastin in the skin. Schedule an appointment with Amélie by phone or online to learn more.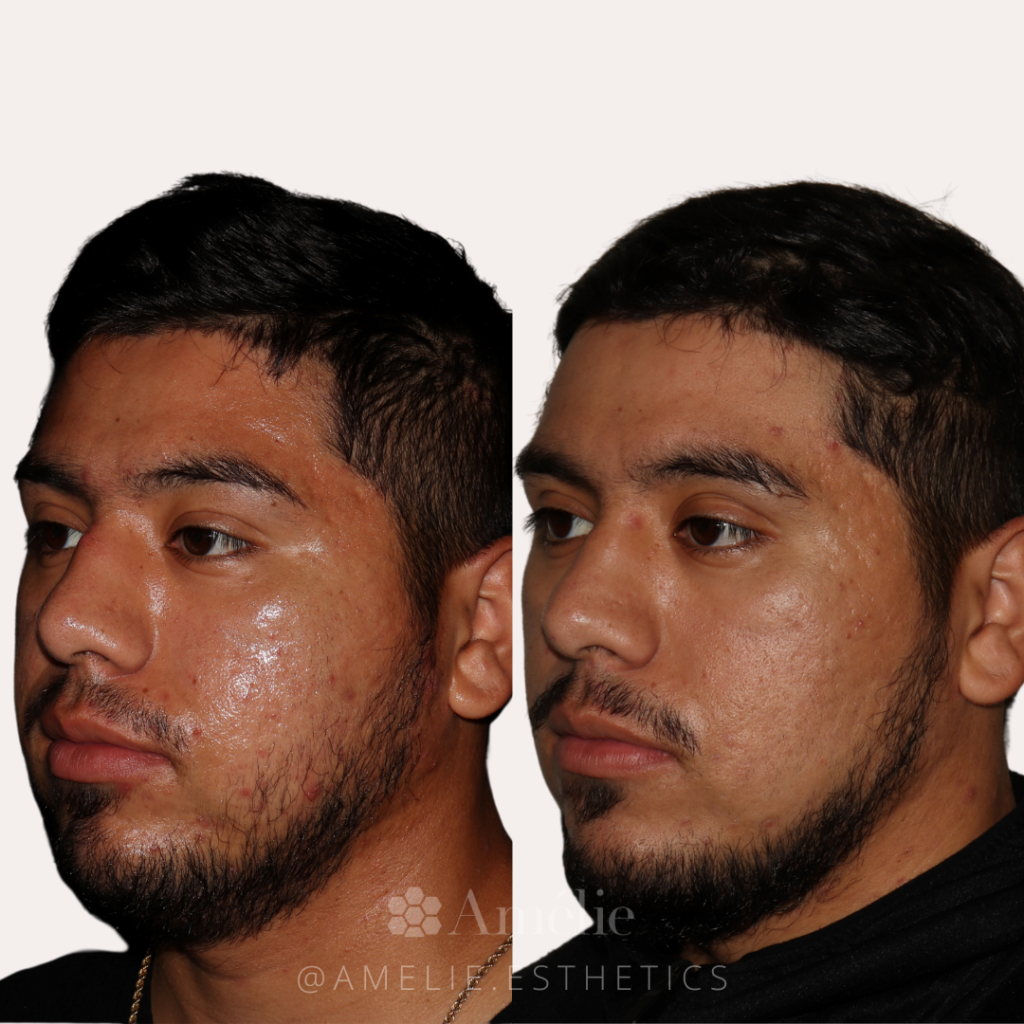 Keep in mind that each patient is unique, and your results may vary.
Before + After Photos
Case Details
A series of microneedling treatments was performed to address the acne scarring, texture, and tone of his skin.
Procedures Performed
About This Patient
Microneedling is also known as Collagen Induction Therapy (CIT). It works by creating tiny micro-injuries in the skin using a sterile, single use needle cartridge. It uses your body's natural wound healing process to create new collagen and elastin in the skin and one treatment can produce as much as you lose over the course of an entire year.
At Amelie we use SkinPen which is the first FDA approved microneedling pen that's cleared for the face and neck that has no risk of cross contamination. We can treat the face and neck for anti-aging benefits as well as acne scarring on the face.
What are the Benefits of Microneedling?
Microneedling increases collagen production in the skin which can diminish fine lines and wrinkles, improve skin tone, remodels scar tissue, and can help some with pigmentation. One of the other major benefits of microneedling is the minimal downtime. You should expect 24hrs where you avoid heat, sun, and sweating of any kind. Your skin may be pink for up to 5 days and you will have an aftercare kit you use for that time but you may wear makeup 24hrs after your treatment.
You can expect an overall brighter, more radiant complexion, reduced fine lines and wrinkles, smoother skin texture, and more even skin tone. If you are targeting acne scarring with microneedling you can expect to see remodeling of the scar tissue as well which can dramatically change how it looks and feels. Results from a microneedling start at about 2 weeks with full results seen in about 4-6 weeks post-procedure. The team at Amélie might recommend microneedling:
More radiant skin
Improved fine lines and wrinkles
Improved scarring
Smoother texture
Is Microneedling Painful?
Microneedling is a relatively comfortable treatment. You feel the vibration and afterwards it feels like a sunburn or windburn, tender but not painful. We numb before we start and if for some reason you still feel discomfort we do have several other tips and tricks for managing discomfort at our disposal.
How Should I Prepair for My Microneedling?
Before your microneedling you should avoid:
All exfoliants and other harsh skin treatments
Waxing
Direct sun exposure
Tanning beds
Dermal fillers
Ibuprofen, aspirin, and other blood thinners
Following these steps minimizes your risks, failure to follow these can result in unwanted complications. After your microneedling you will have about 24hrs of downtime. Your skin may be red for up to 5 days and you will use a gentle aftercare kit. You should plan to avoid heat, sun, and sweating for 24hrs.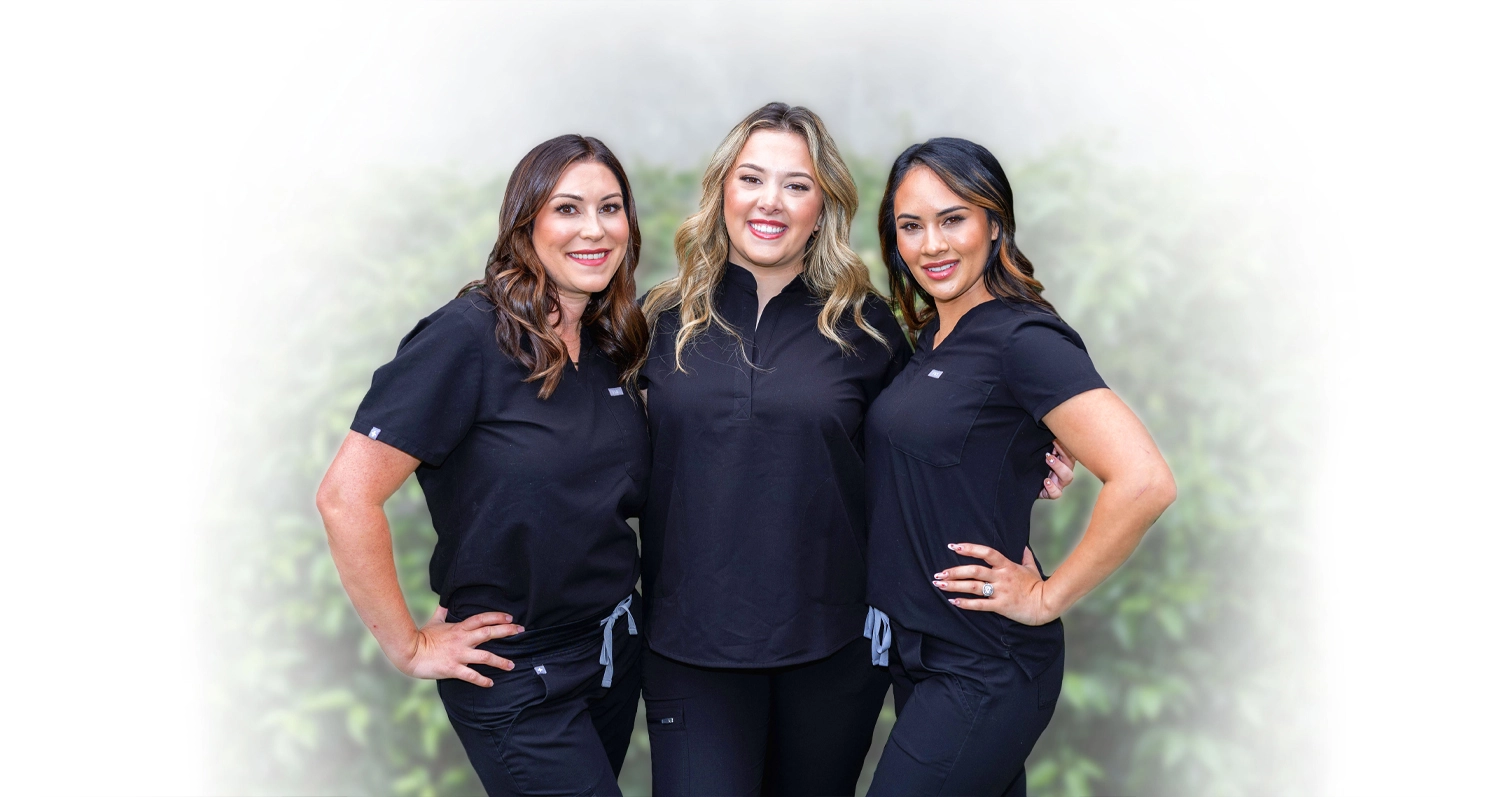 TEAM
AMÉLIE
Meet the incredible team of aesthetics pros who live and breathe beauty—inside and out. We're a family here, and when you visit us, you're part of it! From our highly trained providers to our friendly and helpful support staff, we're all obsessed with delivering an unparalleled experience and giving you results you can't wait to show off.
LET'S GET STARTED
To book your free BOTOX consultation at Amélie, please call (503) 673-3893 or use our online scheduling tool. Our Tigard, OR and Vancouver, WA med spa welcomes people from all over the Portland area, including Tualatin, OR, and Vancouver, WA. We can't wait to see you!