B-12 INJECTIONS
Welcome to Amélie, your go-to body-positive med spa in Portland, Tigard, OR, and Vancouver, WA. Feeling fatigued or foggy? Our B-12 injections can help, offering an energy boost, mood lift, and sharper cognition. At Amélie, we're passionate about enhancing your natural health and well-being, not just your looks. Join us on your journey towards a healthier, happier you – we can't wait to assist!
Vitamin B12 injections help boost your energy and metabolism. Experience a blast of energy and turbocharge your metabolism with a vitamin B12 shot. It's a crucial complement to any body sculpting procedure you choose. Even as it boosts your energy and metabolism, it also helps reduce stress and detoxifies while reducing fat and strengthening your immunity. Upgrade your overall wellness and vitamin levels with a noticeable energy increase with a vitamin B12 shot!
It is a water-soluble vitamin that you must get from your diet, as your body does not make it. Large amounts of B12 are found in such foods as fish and beef, with smaller amounts found in dairy products like cheese, yogurt, and eggs.
Why are B-12 Injections Important?
Although you may eat plenty of B12-enriched food, your body may not absorb it or use it efficiently due to aging, alcohol intake, and pollutants from the environment, all of which can take a toll on your body and digestion.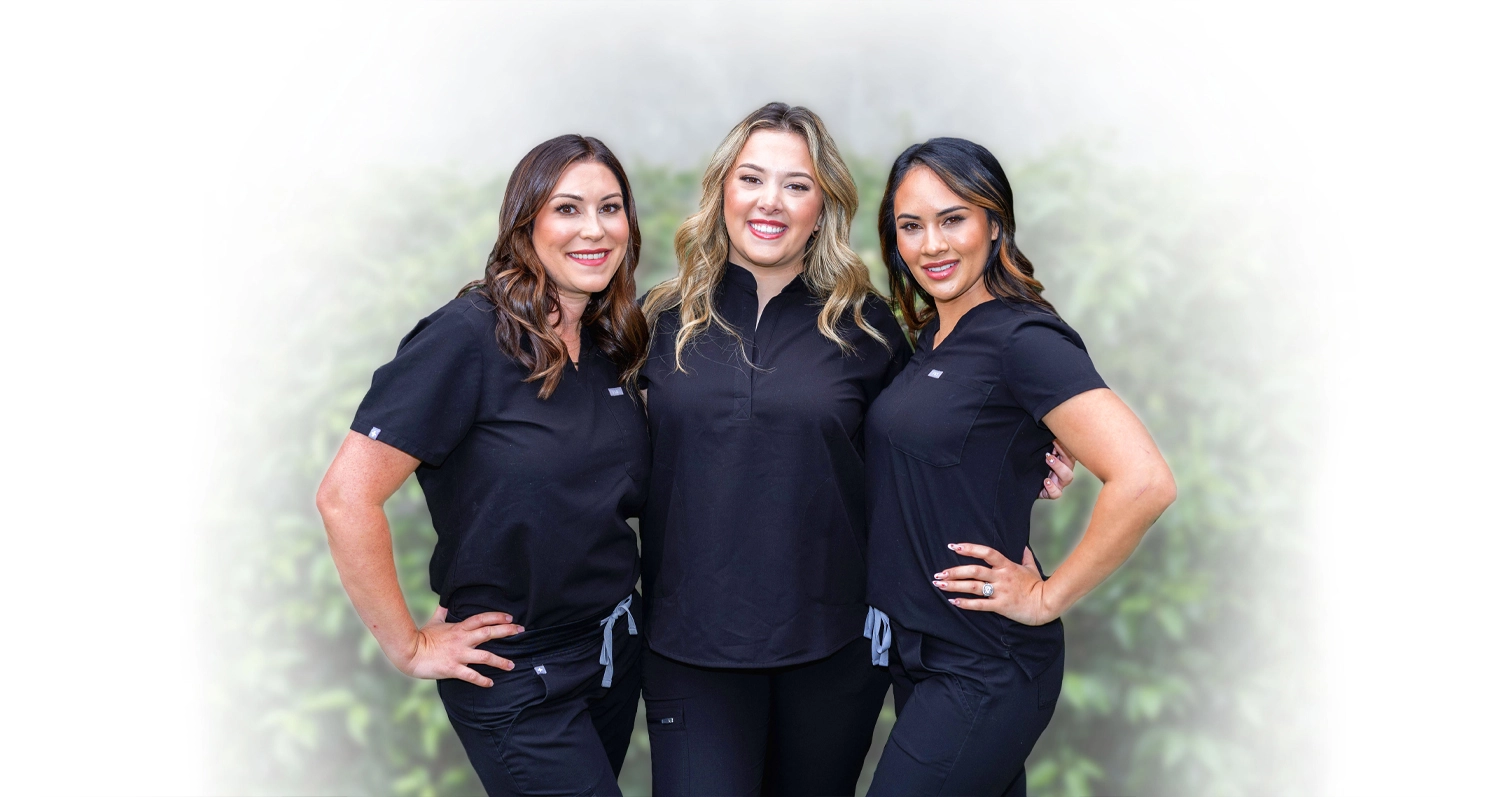 TEAM
AMÉLIE
Meet the incredible team of aesthetics pros who live and breathe beauty—inside and out. We're a family here, and when you visit us, you're part of it! From our highly trained providers to our friendly and helpful support staff, we're all obsessed with delivering an unparalleled experience and giving you results you can't wait to show off.
Which Areas Can I Target With BOTOX Injections?
While wrinkles are the most widely recognized target for BOTOX, it can treat other features, too. Amélie's menu of BOTOX services includes:
Between the Brows
Between the Brows specifically addresses prominent "11s" or frown lines between your eyebrows.
Fresh Face
The Fresh Face treatment addresses several wrinkles on the upper half of your face, including crow's feet, frown lines, and forehead furrows.
Bright Eyes
Bright Eyes diminishes crow's feet on the outer corners of your eyes.
Lip Flip
Lip Flip reduces lines and wrinkles on and around your lips. It also helps your upper lip look more voluminous.
Smooth Sailing
Smooth Sailing addresses forehead lines and frown lines at the same time.
Facial Slimming
The team at Amélie can use BOTOX injections to help relax and shrink an overdeveloped masseter muscle in your jaw and keep it from clenching.
Underarms
Many people don't realize BOTOX can treat excessive sweating, specifically under your armpits. The condition is called hyperhidrosis, and it responds well to BOTOX injections.
Am I a Good Candidate for BOTOX Injections?
The team at Amélie will talk with you about your specific goals for treatment to determine whether or not BOTOX is the best option for you. You might be a candidate if:
You're over 18
You're not pregnant or breastfeeding
You have no active skin conditions
You have realistic expectations
We may recommend BOTOX to you as a preventative measure even before you develop facial wrinkles if you're concerned about getting them. Or, depending on the types of wrinkles you have, we may suggest other treatments, like dermal fillers or HALO™ laser skin resurfacing.
What Is It Like To Get BOTOX?
At Amélie, our experienced injectors use very fine needles to place your BOTOX injections in and around your targeted areas. They also use distraction techniques and ice to make your treatment as painless as possible. (Don't stress about the needle pinch—most people say it feels like a little bug bite!)
Appointments are super quick—we're talking less than 20 minutes in most cases.
What Is BOTOX Recovery Like?
There's basically no recovery involved with BOTOX. You can head right back to work, school, or whatever else you've got planned. You might have some redness around your injection sites, but that usually goes away within a day.
When Will I See My BOTOX Results?
Results typically show up after about 5 to 10 days. (Dysport is a little faster and only takes about 2 days.) You can expect your results to last about 3 to 4 months.
LET'S GET STARTED
To book your free BOTOX consultation at Amélie, please call (503) 673-3893 or use our online scheduling tool. Our Tigard, OR and Vancouver, WA med spa welcomes people from all over the Portland area, including Tualatin, OR, and Vancouver, WA. We can't wait to see you!